Les nouveautés
AN IBERIAN BLACK GETS FUCKED IN THE WOODS
Durée: 20 Min | Format: wmv | Date: 2015-05-22 | Télécharger la Vidéo
Quand Terry a envie de tirer un coup, il se rend dans un endroit secret à la sortie d'une forêt à côté d'un chemin de fer ou il trouve la plupart du temps une belle salope qui est toujours prête à satisfaire le premier venu. Et notre niqueur des bois tombe sur la belle Jana Montada une métisse black latina qui l'attendait avec impatience pour se faire baiser de fond ne comble...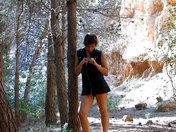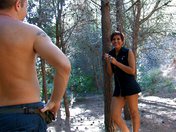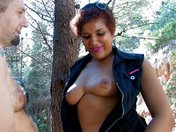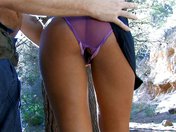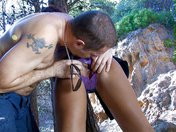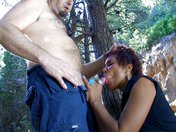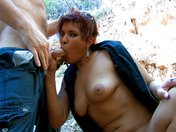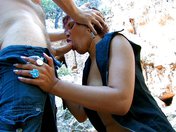 GINGER, NYMPHOMANIAC SQUIRTER
Durée: 23 Min | Format: wmv | Date: 2015-05-21 | Télécharger la Vidéo
When she sees Terry sleeping in her garden, Ginger Hell, a mature slut, rushes to unbutton his pants. This bitch wants to be fucked the hard way and suffice to say that Terry will make her squirt lots of cyprine!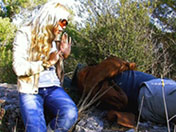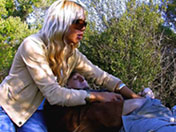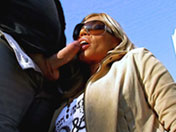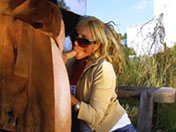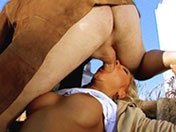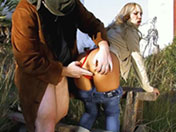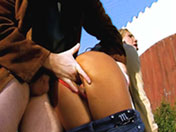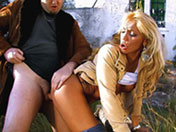 ALEXIA, THE NAUGHTY REDHEAD WITH TWO PONYTAILS, GETS BUGGERED ON THE SOFA
Durée: 30 Min | Format: wmv | Date: 2015-05-20 | Télécharger la Vidéo
Today, Terry fucks Alexia Salas, a Latin redhead a bit ugly who loves to get banged her holes emphatically. With the menu: deep throat blowjob, finger in the ass, vaginal screwing with pussy fart and sodomy with groans and grimaces until the final facial.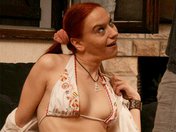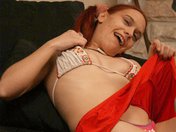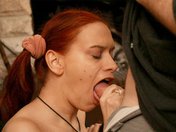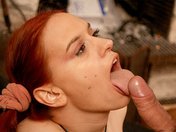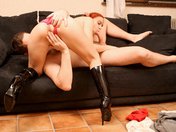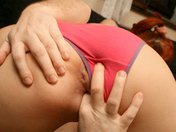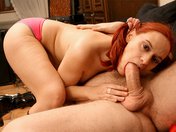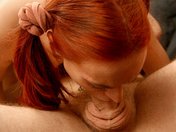 BUGGERED ON A TERRACE
Durée: 24 Min | Format: wmv | Date: 2015-05-19 | Télécharger la Vidéo
Samuel loves Jade's small firm butt, a young girl who just adores anal sex. On the terrace of his apartment, the guy fucks her every hole, ass, pussy and mouth before finishing with a thick cumshot on her face.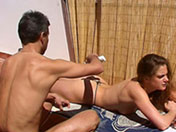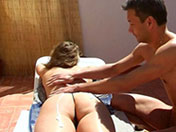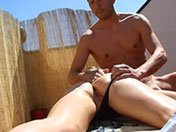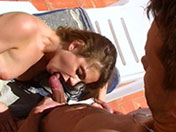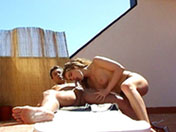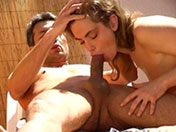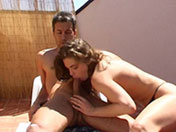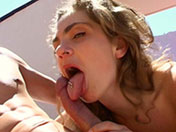 SABRINA, THE REDHEAD, GETS BANGED IN A BASEMENT
Durée: 28 Min | Format: wmv | Date: 2015-05-18 | Télécharger la Vidéo
Sabrina Christel receives Terry in her basement for a frenzied fuck. The redhead in dress and dark blue latex thong super sexy will get banged the throat, pussy and asshole to her heart's content and for her greatest pleasure. Only happiness in store!